Welcome Message
Cygnets is a very caring, happy and friendly pre-school where you will always be assured of a warm welcome!
Our children are at the heart of all that we do and we are committed to ensuring that they all have the best possible start in life. Cygnets is a very special place in which young people can learn and grow. We pride ourselves on nurturing and developing the whole child. Happy, secure children will make the most of their early play experiences and, at Cygnets Pre-School, keeping children safe is at the heart of everything we do.
A child's first experience of being on their own away from home is often when they start at pre-school, and we know that the first 5 years of a child's life impact significantly on their learning. We hold the child and their family in mind in everything that we do and we are committed to developing skills that support lifelong learning.
Children are supported in their learning by a highly skilled and committed team of early years educators, and we have extremely close links with Snarestone Primary School, which has been an integral part of Snarestone village since 1717. Cygnets is set in a beautiful village environment and is a delightful place for children to begin their learning journey. We are very much part of a thriving local community.
We pride ourselves on our friendly, inclusive environment and warm family atmosphere, providing each child with valuable skills and special memories.
If you would like to know more, I am happy to answer any questions you may have. Even better, come along and visit and see for yourself!
Contact our school office on 01530 270598 or by email at cygnets@snarestone.leics.sch.uk
Tim Jewitt, Headteacher and Manager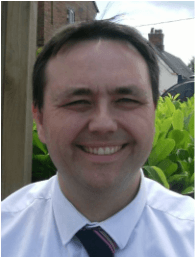 Latest News
Come and join us to experience what a typical morning's activities are like.
Further Articles »